Our team has the right experience to create beautiful flower bed extensions for your landscape.
Flower beds are one of the most popular elements of landscape design, and our team at Xscapes Irrigation and Landscapes Inc. has designed and installed countless flower beds in our time. Flower beds serve several purposes—first, they serve to separate the flowers from your grass or other groundcover plants, which gives their roots more room to grow and helps the flowers themselves thrive. Second, they highlight your flowers visually, showing them off in their best light.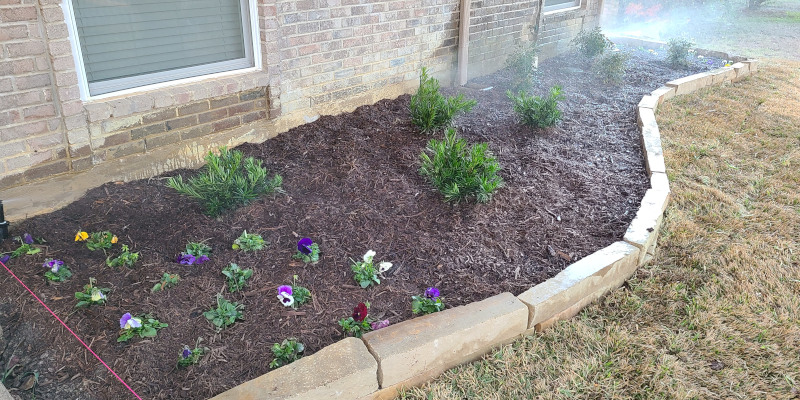 If you are interested in adding more flowers to your landscape but have run out of room in your existing flower beds, you can turn to our team to get the flower bed extensions you need.  Flower bed extensions are essentially just what they sound like—they make your existing flower beds bigger, creating room to plant more flowers.
Our team has extensive experience in landscape design, and you can count on us to design flower bed extensions that perfectly complement your existing beds, creating a cohesive and harmonious landscape design. We can also offer advice on which flowers to plant in your newly expanded flower beds and even create irrigation systems to keep all your flowers sufficiently watered. If you want to know more about our flower bed extensions, we encourage you to reach out to our team.
We are proud to serve the community here in Dallas, Texas, and we want to help you elevate your landscape design. If you are interested in our flower bed extensions, simply give us a call to find out how to get started.
---
At Xscapes Irrigation and Landscapes Inc., we install flower bed extensions for customers in Dallas, Plano, Allen, Garland, Richardson, Rowlett, Mesquite, Sachse, Sunnyvale, and Wylie, Texas.