You may be considering retaining walls as the newest addition to your yard's landscaping, but do you know the real purpose retaining walls serve? First, they are very aesthetically pleasing to the eye, but there are functional benefits to retaining walls as well.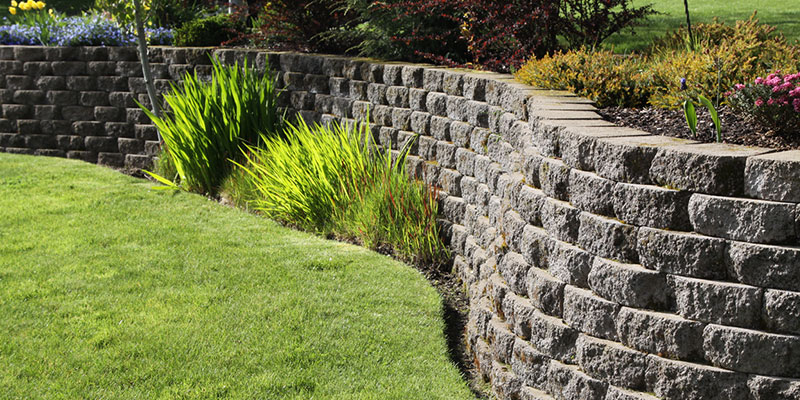 Retaining walls are traditionally used on land that is sloped and otherwise difficult to landscape. If you are considering having a retaining wall installed, it helps to understand how they work.
Primarily, retaining walls keeps soil from eroding and washing away. They also help create flat, leveled areas on an otherwise uneven landscape. However, upon installation, it is essential to consider factors such as substrate type, slope range, and weather in your area. Because of this, retaining wall installation is best left to professionals.
Retaining walls are intended to be a permanent structure. Therefore, it is imperative that high-quality materials are chosen when building. The most common materials for retaining walls are stone, concrete, and wood. In addition, homeowners must consider factors like the dampness of the area and yearly rain amounts when choosing a material. The amount of water the area retains will be a deciding factor for the retaining wall materials.
Since retaining walls do an excellent job of redirecting runoff water, placement is essential. It is also important to consider where utility lines, such as gas, cable, or water, lie within the yard. You do not want to damage these during the installation process. Our Xscapes Irrigation and Landscapes Inc. team can make the retention wall of your dreams come true! Call us today for a consultation and estimate.