Transform your lawn with our sod installation services.
There's no doubt whether a fresh patch of grass can transform your lawn, and by extension, your entire home or commercial building. You can plant grass seed into your lawn, but this method often feels like it's taking forever for the grass to grow. Luckily, sod installation can significantly speed up the process, especially when you have our team treat the landscape of your Dallas, Texas home or building.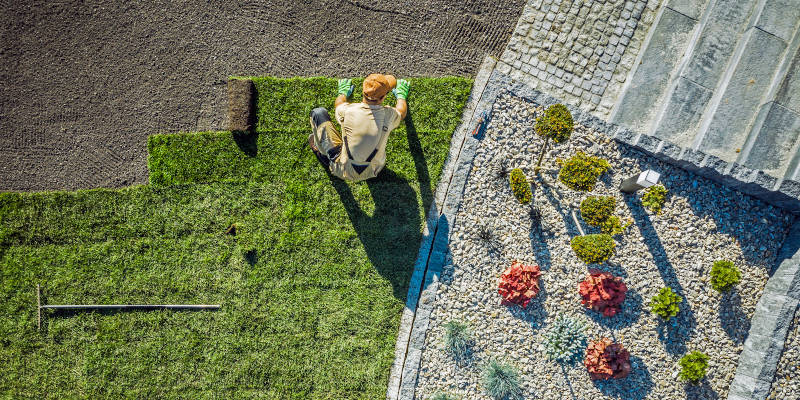 Instead of spreading seeds, sod installation allows you to take an entire layer of grass, complete with roots and soil, and place it directly in your yard. Our passion for landscaping means your lawn will be in the best and capable hands. When we bring sod to your home or building, we'll make sure your ground is fully prepared to properly take to the sod. We'll also make sure any gaps are patched up and pressed down, giving your lawn a beautiful, uniform look.
When you work with us here at Xscapes Irrigation and Landscapes Inc., sod installation is just the beginning of what we can do to transform your lawn. For the last eight years, we've been perfecting our craft in both irrigation and landscaping work. This dedication can be attributed to our love for the outdoors and our desire for creating a private oasis for our customers. We offer services in sprinkler systems, all things irrigation, landscaping design, drainage, and more!
If you're ready to work with a company that prides itself on fairness, honesty, personal responsibility, and exceptional service, look no further! Give us a call today to start transforming your lawn.
---
At Xscapes Irrigation and Landscapes Inc., we offer sod installation services for customers in Dallas, Plano, Allen, Garland, Richardson, Rowlett, Mesquite, Sachse, Sunnyvale, and Wylie, Texas.