Our team offers the thorough bed mulching services you need to keep your plant beds moist enough for your plants to get plenty of water.
One of the challenges involved in gardening is making sure the plants get enough water, and this task can be especially difficult in the hot, dry climate of Texas. Often, water in the soil evaporates before the plants' roots have time to drink it in, which leads to the plants withering even though you are watering them faithfully.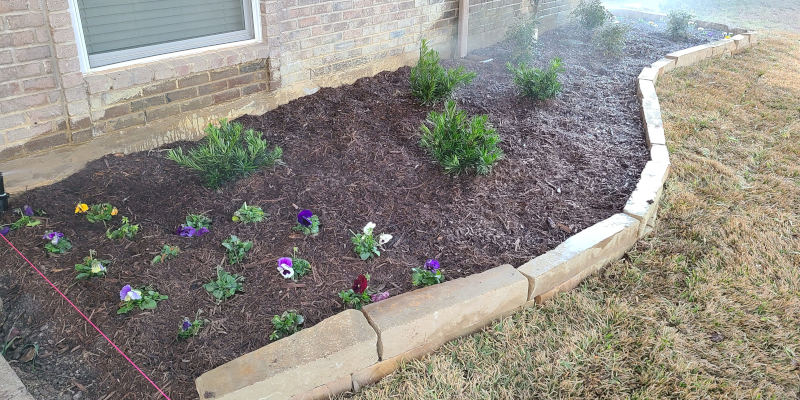 One way to prevent this effect is to cover your flowerbeds with mulch—the mulch helps the soil retain water, which gives the roots underneath more time to absorb the moisture the plants need. If you need help with bed mulching, you can turn to our team at Xscapes Irrigation and Landscapes Inc.
When you turn to us for bed mulching services, we will first take the time to examine your landscape and calculate how much mulch we'll need to cover all your plant beds. Then, our team will bring more than enough mulch to your property and get to work on installing it, giving each bed and plant a good coat of mulch to protect it. Once installed, the mulch will prevent water from evaporating from the soil so quickly, keeping the soil nice and moist for your plants. A layer of mulch also helps prevent erosion, keeping the soil from blowing away in the wind.
We are proud to serve the community in Allen, Texas, and we want to help you take the best care of your flowerbeds. If you are looking for reliable bed mulching services, just give us a call.
---
At Xscapes Irrigation and Landscapes Inc., we offer bed mulching services for customers in Dallas, Plano, Allen, Garland, Richardson, Rowlett, Mesquite, Sachse, Sunnyvale, and Wylie, Texas.