We have the right experience to help you get the best results from all flower planting endeavors.
In our experience at Xscapes Irrigation and Landscapes Inc., just about everyone loves flowers, but not everyone has the right experience to select the ideal flowers for their yard or to plant the flowers themselves. Fortunately, our team has extensive experience in flower planting, so you can turn to us for help in this matter. Our experts can help you select a great mix of flowers to plant in your yard, species well-suited to the climate conditions here in Texas, and we can take care of the planting for you to make sure they are set up to thrive.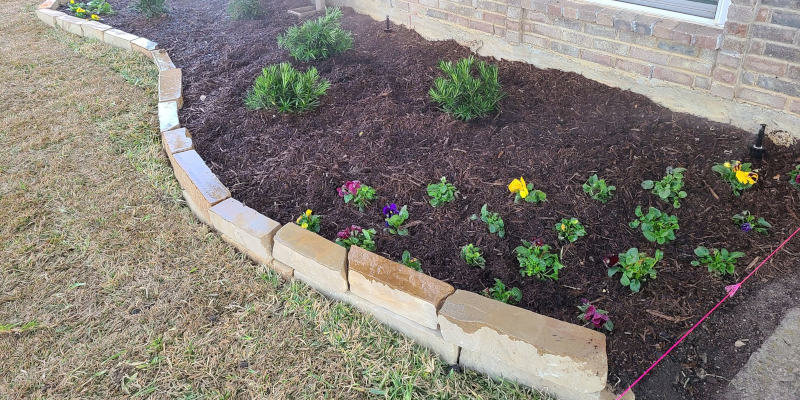 There are a few common areas where people tend to mess up when it comes to flower planting—for example, amateur gardeners tend to plant their new flowers too deep in the ground or space the flowers too close together. Our team has extensive experience in flower planting, and we know how to select the ideal placement for each type of flower (for example, in full vs. partial sun), as well as how to make sure they are spaced properly and have enough drainage. If you have planted flowers yourself only to have them wither away, it may be time to consult our experts.
Our team is proud to serve the Allen, Texas community, and we want to help you make your yard the best it can be. If you are looking for help with flower planting, we encourage you to give us a call to find out what we can do for you.
---
At Xscapes Irrigation and Landscapes Inc., we offer flower planting services for customers in Dallas, Plano, Allen, Garland, Richardson, Rowlett, Mesquite, Sachse, Sunnyvale, and Wylie, Texas.