Any landscaper can tell you that landscape design isn't simple—at least when you want to get it right. There are many factors to consider in terms of aesthetics and function, and it requires special skill, lots of time, and an eye for detail to create a beautiful landscape design.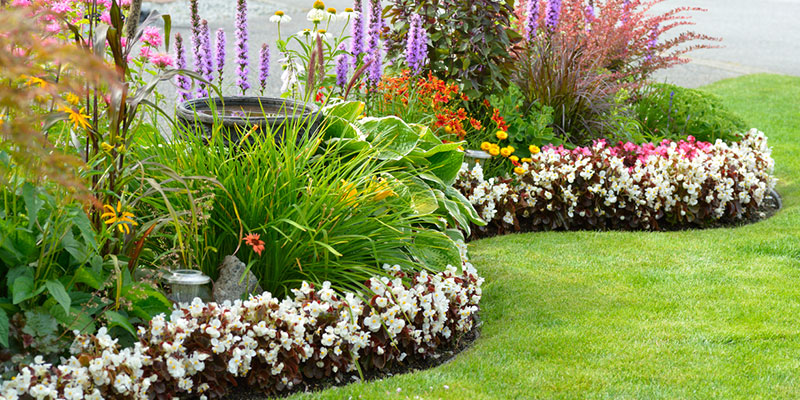 Just like any other form of design, landscape design follows a variety of principles to achieve the best results. Although we won't get into those today, we want to address a few important elements to keep in mind when you're working with your landscaper on a landscape design.
Hardscaping- Most beautiful landscapes won't just include trees, grass, flowers, and other greenery. These are important, but adding contrast in the form of hardscaping can add more visual interest and create a balanced space. Plus, most hardscaping elements are extremely functional. Pathways allow you to navigate your landscape without stepping on plants and retaining walls help to prevent erosion.
Use and Purpose- Landscape design isn't all about looks; it's also about designing for function. If you think about how you will use your space and how often, you'll be able to plan around that. For instance, if you want an outdoor living area where you can relax or entertain guests, that should play a role in informing the rest of the design.
Cohesiveness- In landscape design, you don't want to have tons of separate areas that feel as if they don't go together. Sure, you want to have boundaries, such as between the lawn and flower beds, but you want everything to feel like a whole rather than an amalgamation of mismatched parts.